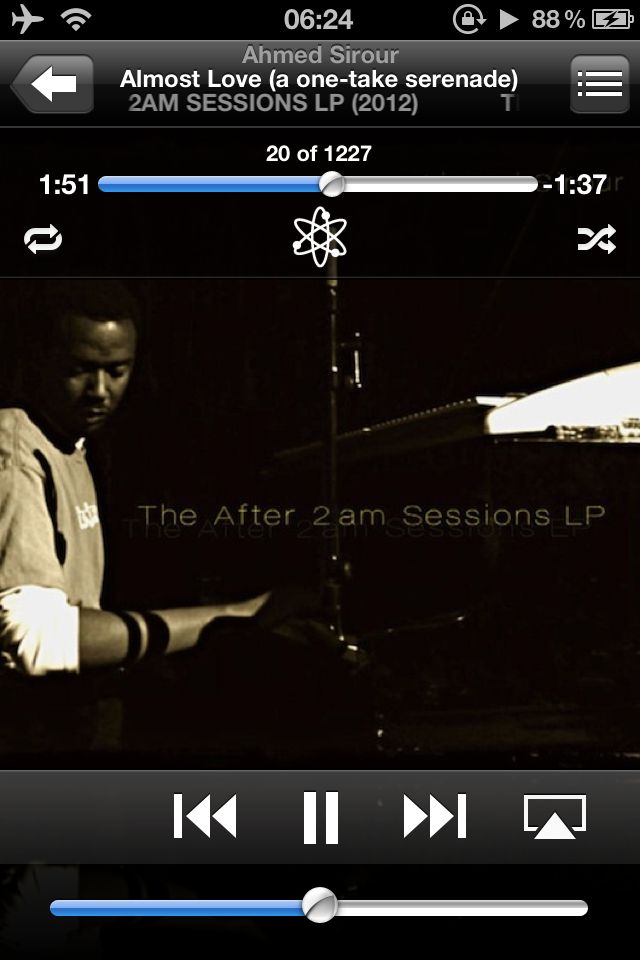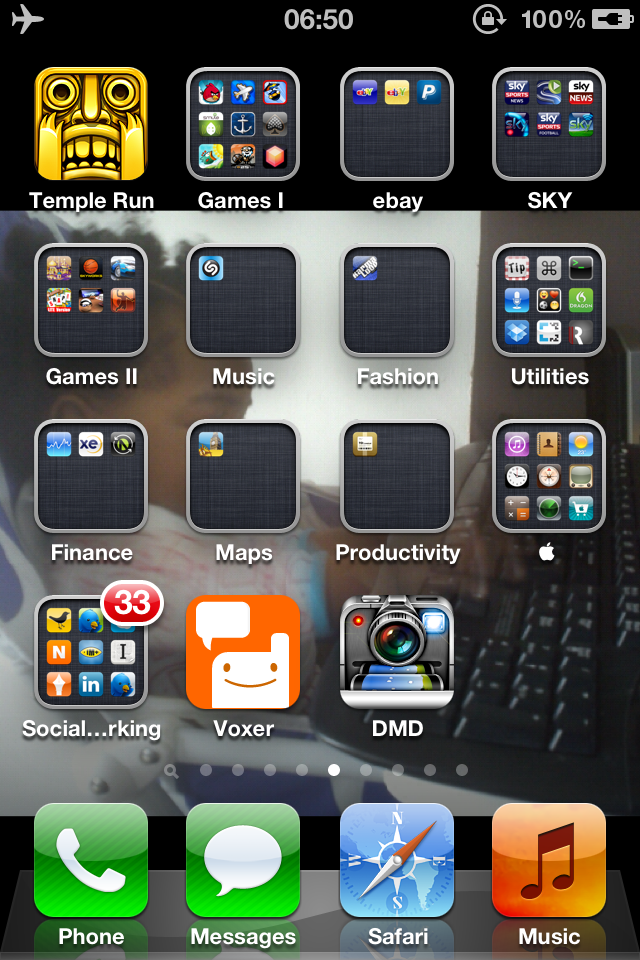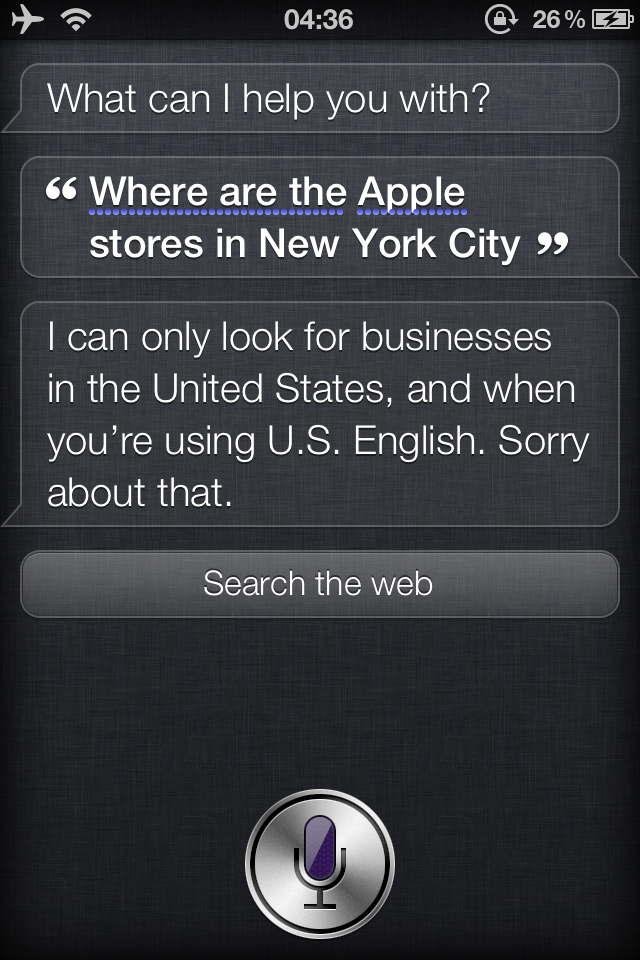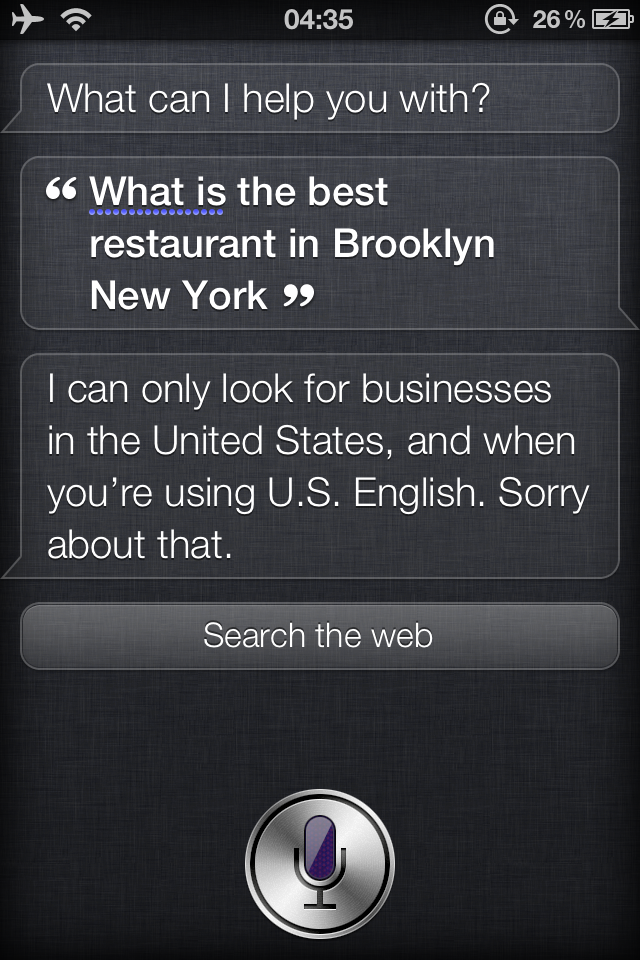 I'm so often defending IOS & Apple against Android / Google / Freedom fighting Zealots that when asked I find it difficult to complain about my IOS devices. My standard response is "I have no complaints". Even when pushed I really struggle to think of a feature that sucks.
On reflection I have a case of cognitive dissonance because when I'm not defending the realm I stumble on a multitude of bugs that make my IOS experience poor:
* Track Scrubbing
I'm listening to a track and wish to 'rewind' it to a part I like. Pressing and running my finger across the screen brings up a slider. The times on the left and right of the slider indicate the amount of the track that has played against the amount of time remaining in respect to the sliders current position. The times increase or decrease depending on the positioning of my finger on the screen.
Once I've scrubbed to the desired time I release the screen only for the slider to jump forward or back resuming play often minutes away from where I wanted playback to begin from.
I thought this was due to me having a case of fat finger syndrome until I mentioned this to a friend and to my surprise she had the same problem (Not that this counts for anything but she has very slender fingers). Turns out everyone I've spoken to that uses the feature has the same problem. We all have chosen to accepts this annoyance. How frustratingly strange.
It's near impossible to release the screen without the slider moving a bit. What adds to the annoyance is that the old jog wheel iPod interface allowed me to perfectly select a point in a track. It's like Apple have decided that scrubbing is not important in the touch screen world.
* Paging is an awful idea
I have approximately 300 apps. For me paging (indicated by the dots between the 4 & 5th row on a full screen) stops working once you have 40+ apps (that's 2 pages worth).
After a while I found I was spending to much time searching for an app's icon. In an attempt to improve the situation I'd spend valuable time organising the app's in iTunes then syncing the new arrangement to my IOS device (doing this on the device itself is way to laborious). I'd place the most important apps on the first 2 pages only to later download a further X app's which resulted in the need to organise them all over again.
Then there's folders which just makes finding things worst. Badly name OR place an app in the wrong folder OR have 13 or more app's of the same type / category (i.e. games) and you quickly find what a bad idea folders are. For example I have 3 folders for games, "game1", "game2" & "Good Games". I have no idea which folder my 'current' favourite game "ski safari" is. Turns out it's on my 8th page as I haven't organised my iPhone for a while.
Badly naming a folder results in lost app's so I used to work really hard at naming the folder something that indicates what it contained. Unfortunately app's often don't fit well into cleverly named categories which leads to sparsely populated or loosely related folders.
Paging fails because it forces me to think about the process of finding an app which has nothing to do with the reason I need the app. This is normally at a time where I need to remember something or do something important (which is why I need the app). Task switching in general decreases task performance and there is definitely a cognitive switching penalty associated with paging.
I now use the search function instead of paging.
* Photo Streaming (Photos)
Where does one start.
The user experience (UX) is so badly designed I'd almost swear it was not built by Apple.
Take a photo on an iOS device. Or import a photo from your digital camera to your computer. iCloud automatically pushes a copy of that photo over any available Wi-Fi or Ethernet connection to the Photos app on your iOS devices, iPhoto or Aperture on your Mac, and the Pictures Library on your PC.
That sounds great!
So much so that I've enabled photo sharing on all my IOS devices while iPhoto on all my iMac's are configured to "look for shared photos".
The Problem with photo streaming is it does more than the marketing states. On IOS devices It doesn't only push copies of photo's you've taken it pushes any photo's that are in your photo library. Unfortunately the photo library is the default location images saved from Apple's IOS app are stored. This means whenever you save an image from within an app (say from a webpage in safari) it inadvertently gets pushed to all your devices.
I often copy images in this manor for sharing (via G+) or to provided a visual reminder (in awesome note) about a site. In almost all the cases I do not want the photo's pushed.
If you have Photo Stream enabled on your iOS device, every single photo you take appears in a special Photo Stream album that holds your last 1000 photos. You can delete any photos you don't want from the Photo Stream.
Copies of Photo Stream photos you have saved to your Camera Roll on an iOS device, or imported into events in your iPhoto or Aperture library, will not be deleted when you delete photos from Photo Stream.
The iPhoto app on my iMac's are setup to "look for shared photos". When a item is pushed from one device the push down (to other devices / applications) occurs almost instantly. In the case of iPhoto as mentioned the pushed photo/s then resides in iPhoto's library and are not deleted when the picture is deleted from the stream.
The only way you can stop iPhoto from behaving in this way is to stop it looking for shared photos. An all or nothing approach. I can not recall how many times I have scrolled through my events and found pictures that have nothing to do with events I have experienced! It can be a heartbreaking experince.
There solution is odd. If I've deemed a photo should be deleted from my stream surely I want it deleted everywhere? iPhoto's should at least on seeing a photo has been deleted from the stream that has been copied to the local library quarantine the locally stored photos which removes them from the local event stream.
* Photo Streaming (Video)
Photo stream does not push videos. Sounds obvious by the name however again the UX seems broken as the camera app is responsible for taking both pictures and captured video and both are stored in IOS's photos library.
The Photo library stores video's and photo's side by side the only difference between the two is that videos have a black bar that overlays the bottom of the thumbnail with a camera icon and a time displayed within it.
There is no way of knowing from this or any view on my iPhone that videos are not being pushed with the pictures.
Connecting your IOS device to your PC / iMac is still the only way of importing video something I rarely do since
iTunes wifi sync
became available which satisfies most of my syncing needs.
Siri is brilliant. For me it's biggest selling point is the ability to search for location related services. I over use this feature "where is the nearest doughnut store", "I'm hungry and feel like a pizza" to which it replies with outlets near me that provide said services. It's a life saver / changer. Almost can't remember life without it.
That's until you leave the shores of the US then Siri's location based abilities become defunct, depreciated, dodo'd. The lack of location based searching has stopped me using Siri altogether. It's amazing how dependant on this service one can become. Something I was unaware of was how much I'd used it to query for services at locations I was travelling too. Try that outside the US & you get this:
It really sucks and Apple knows this. People have complained about it accusing Apple of misleading advertisement so much so that on Apple's website SIri's "it knows what you mean." section has been changed on the UK site from this
Siri sucks outside of the US.
So there it is. With a list like that I do not know why I've kept with Apples devices.